We provide a variety of vaccinations whether it is for travel or prevention such as shingles or tetanus.
We provide a variety of vaccinations whether it is for travel or prevention such as shingles or tetanus. Contact us today to Book an Appointment!
At iCare Pharmacy we provide a variety of vaccinations, such as for travel as well as for immunizations against potential diseases.
Why is it important to get Vaccinated?
Vaccinations are important in that they help protect you against any diseases in case you are exposed to a bacteria or virus. Furthermore, if everyone is vaccinated in a community it decreases the chances of exposing the more vulnerable members of a community to the potential disease. This is referred to as Herd Immunity.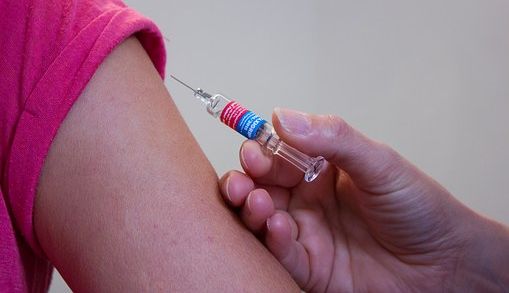 How does a Vaccination work?
A vaccine works by exposing your bodies immune system to a small inactivated component of the disease allowing it to memorize what it looks like. Now that you immune system knows what it looks like if it is ever exposed to it again it will have the necessary tools and knowledge to protect your body against the disease.
What are the side effects you can experience from a vaccine?
The most common side  effect with a vaccination is that you may experience some redness and irritation at the site of injection. There is a risk of a allergic reaction to the vaccine depending on your medical history. 
If you have any history of allergies you should notify your pharmacists so they can ensure that the immunization you receive will not trigger an allergic reaction.
There are some misconceptions in regards to some vaccines such as the Flu shot. The Flu shot for example some people believe may actually cause the Flu. The vaccine that is commonly given for the Flu shot is inactivated (killed) and as such is not infectious.
In certain cases where they do use a live vaccine, such as the nasal spray, they use a very small portion of the bacteria or virus and as such it is not capable of actually causing you to have the flu.
In some cases patients will  develop a fever after being injected with the Flu shot. The fever in this case is not a sign of the Flu but is actually your body's attempt to memorize and ready itself if it does ever get exposed to the Flu virus. A natural mechanism of your body against the Flu is to raise the temperature of your body so it is an uncomfortable environment for viruses and bacteria.
So your body has raised its own temperature as result of the vaccine but you do not actually have the flu. This fever is usually temporary and should dissipate shortly.
Frequently Asked

Questions !
Some of the immunizations we provide at our pharmacy include: