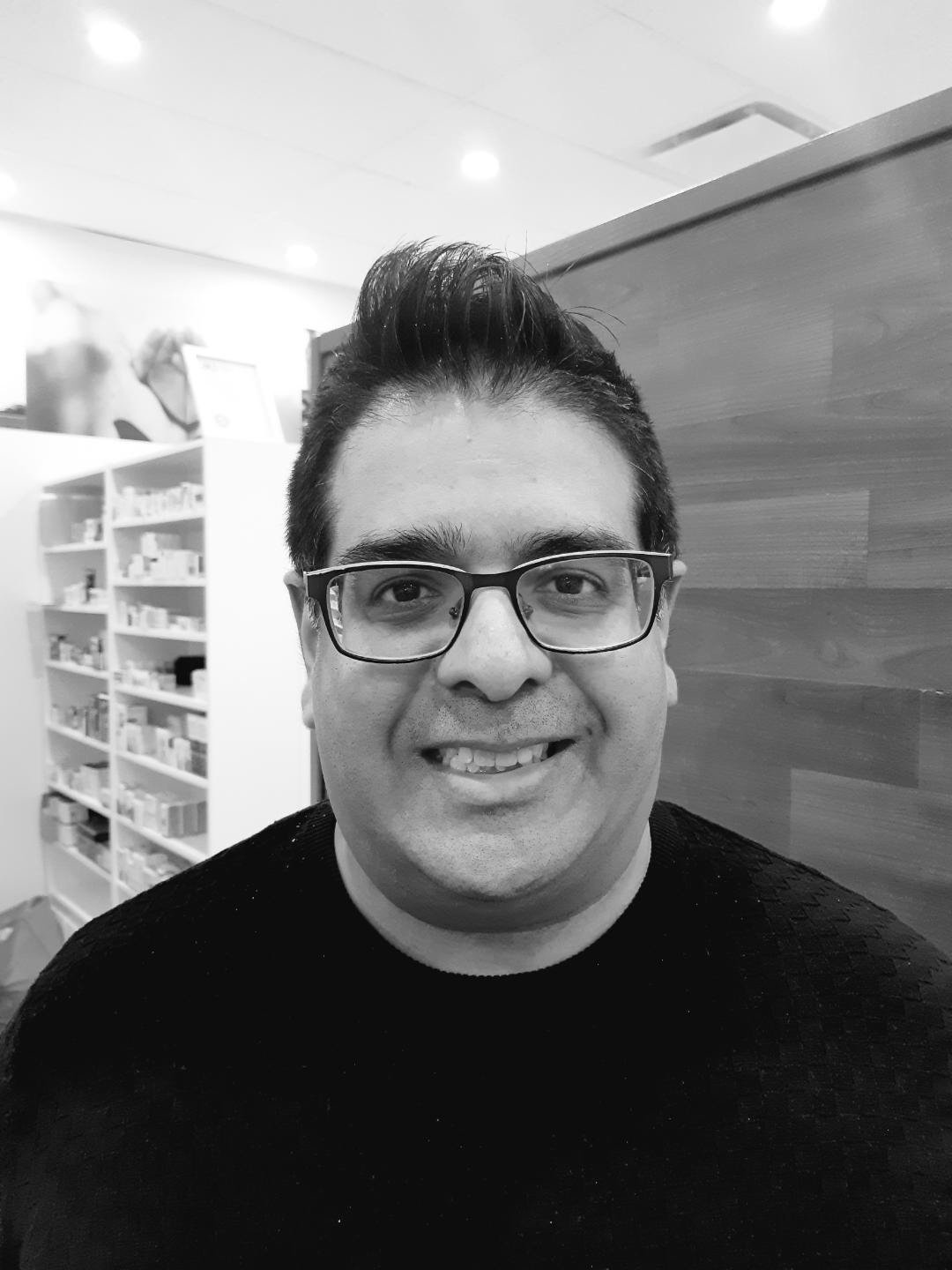 Wasif
Wasif is an owner and pharmacist of the South location in Windermere. He takes great pride in providing personalized care for each of his patients. He has his Additional Prescribing Certification which means that he can prescribe for minor Ailments and makes him better equipped in managing your overall care. He has a special interest in Chronic and Neuropathic pain and has been practicing for over ten years.
Wasif Kamal was born in Halifax, Nova Scotia, and raised in Edmonton, Alberta. As a child he travelled extensively around the world, and enjoyed spending time with his grandparents and family in Karachi, Pakistan where he enjoyed discovering and exploring the mangroves and animals that kept him company. This is where Wasif discovered his passion for caring for others. As a teenager, he grew up enjoying science and psychology, and as such obtained a bachelor's degree in Psychology, '00, and a Bacherlors of Science in Pharmacy Degree in '05 from the University of Alberta. Afterwards, serving as a community pharmacist for over 10 years in the Edmonton Community.
Wasif obtained Additional Prescribing Certification in 2016, which allows him to prescribe medication, and allow for better medication management. In addition, Wasif, specializes in Chronic and Neuropathic Pain management. He takes great pride in caring for patient needs, and wellbeing and goes above and beyond to ensure optimal patient care and comfort.
In his spare time, Wasif is an avid Video Game enthusiast, and enjoys spending time with his family and close friends. He loves to watch and play hockey, dance, write short stories, Stand-up Comedy, and enjoys travelling to destinations that have lots of history.
Wasif is enthusiastic, loves helping others, and is passionate about his work as a pharmacist! When you walk into the pharmacy, you are sure to be greeted with a warm smile, a warm drink and a delicious snack!
Feel free to contact us with any questions.
Stop by and see how we can help!