What Vitamins are Essential as We Age?
March 28, 2019

Seasonal Allergies
May 19, 2019
When I started on my journey in Pharmacy 15 years ago I had no idea this is where it would lead me. To be honest initially I had tried to get into physiotherapy and for whatever reason I could not pass the interview portion of the acceptance process. And I was not even necessarily super passionate about physiotherapy at the time. I needed to do something with my life and it seemed like just an avenue to move my life forward. That seems to be the theme with University. It is all about moving the needle when often what we really need is a moment to catch our breath a reflect. Frustrated with efforts to get into physiotherapy I decided on a whim to apply to Philosophy. Philosophy intrigued me the way it questioned the conventional and allowed you to step out of your sandbox and into the world. But really you cannot do much too practical in regards to Philosophy. To paraphrase Bruce Lee philosophy allows you to have deep thoughts about being unemployed. My friends at that time decided to have an intervention and they handed me an application to pharmacy at the University of Alberta that guided me in that direction. In the end I am glad I did not pursue Philosophy. It would have been wrong for me to try to make a career out of something that was really at best for me a hobby. It is fun but not maybe something to make a career out of. And Pharmacy? It continues to challenge and surprise me. It has allowed for a lot of personal growth and happiness in that it truly does "move the needle" in a meaningful way.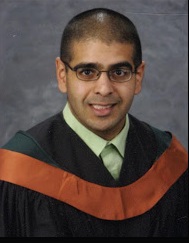 Once I graduated I had started off in a retail setting with a big box store. As a new graduate this is not a bad starting point. You have plenty of support and resources to insulate you as you spread your wings and build a foundation of knowledge. It is in this environment for example where I first received my injection certification and it gave me the confidence to pursue my Advanced Prescribing Certification. My injection and Advanced Prescribing Certification gave me the tools I needed to provide even better care for my patients. For example, now I can provide travel consults and prescribe as well as administer the necessary vaccinations! It allows me to be more hands on regardless of my patient's needs. In some cases I am seeing some of my patients more often then they are seeing their own physicians and as such it allows me to keep the patient on track and also I make sure that their physician know how they are responding to their prescribed treatment. My goal has always been to be an important part of the patient's team in the management of their care.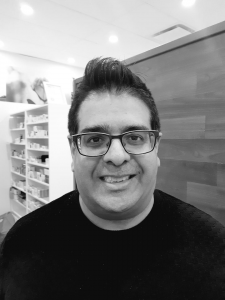 I found that in the retail setting that I was working in there were some limitations in what I could do. There was a greater emphasis placed on volume of prescriptions. An example of this is that it is not uncommon for larger retail settings to track how many prescriptions a pharmacists checks hourly. If there is a patient who needs an extra hand I am more than happy to help. I take pride in being part of their well being. But you cannot help the patient and continue to check prescriptions at the same time however. So I choose to help the patient rather then continue to check prescriptions. And I will always will choose to be there for patients who need a helping hand. The critique in the larger retail setting is that my hourly rate of checking prescriptions has decreased and as such I need to be more efficient with my time in helping the patient so I can check more prescriptions. I hate this euphemism. It is really being used as an excuse to promote profits over care. Efficiency is important but it should never come at the cost of patient health. And that's not to say that pharmacists do not care in larger retail settings. There are lots of amazing pharmacists in these settings but sometimes what they can do can be limited by their working environments. It is with this in mind that I closed this chapter and moved on to join the iCare Pharmacy team to open my own pharmacy. I needed a practice that was better suited for both the needs of my patients as well as myself.
At the end of 2017, I opened iCare Pharmacy in Windermere. It was nerve wracking to start a pharmacy on my own but I had great support from David, Steven and Cindy from iCare Killarney. I knew what it was like to be a pharmacist but I had no idea what it was like to be an owner and to take care of the day to day operations of the business. They really helped me understand the business aspects of pharmacy. For the first time in my pharmacy career I had full control of my professional environment. It allowed me the flexibility to focus my practice around the needs of my patients. And as an owner and a pharmacist I can always ensure that the needs of my patients always come first because I am always a pharmacist first and an owner second. It has given me great personal and professional satisfaction to be responsible for the improvement of patient's well being in the community. I have had the privilege of helping patients achieve their goals in treatments. Being on my own has challenged me and it has been a catalyst for change. For example, I have developed skills and knowledge for Chronic Pain Management and it has allowed me to help patients improve their own quality of life so they can spend more quality time with their families and their communities. Whether it is spending extra time with a patient at the pharmacy, delivery of medications or providing a consultation at a patient's home I can ensure I provide the best in patient care and am not limited in the care I can provide a patient. When it comes to patient's health and needs we really do care at iCare Pharmacy. Where we are pharmacists first.